Project: Steam Activities!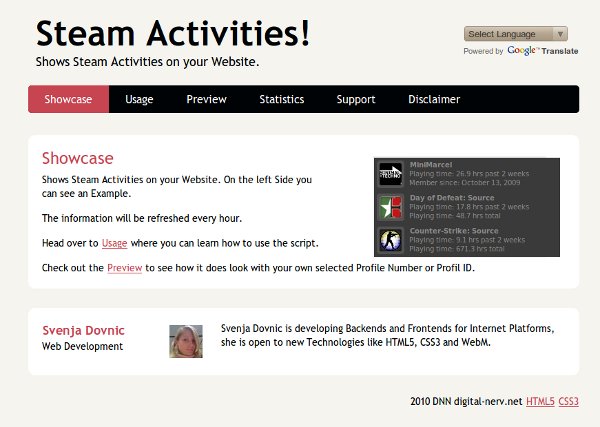 About: Steam Activities!
Show Steam Activities on your Website. On the left Side you can see an Example. The information will be refreshed every hour.
The Project parses the Steam Community Site by the User given ID and extracts all relevant Informations.
With the received Data a JavaScript is generated that the User can implement on his own Site or Blog.
The Script outputs the generated HTML Code with document.write on the Page.
To easy archive the needed Data from the Community Site the PHP Simple HTML DOM Parser is used.
About PHP Simple HTML DOM Parser.
A HTML DOM parser written in PHP5+ let you manipulate HTML in a very easy way!
Require PHP 5+.
Supports invalid HTML.
Find tags on an HTML page with selectors just like jQuery.
Extract contents from HTML in a single line.