Icons for AutoKey (GTK UI) 0.71.0
Change your Autokey Notification Icon, so it fits your Theme!
Screenshot of the Ambiance Theme

Screenshot of the Radiance Theme

Download your desired icon file and open the target folder.
Press the keys ALT + F2 and enter
gksu nautilus /usr/share/pixmaps
Overwrite the akicon-status.png this folder with your desired icon file.
In the "AutoKey – Preferences" for "Notification icon style:" you need to select "Grayscale".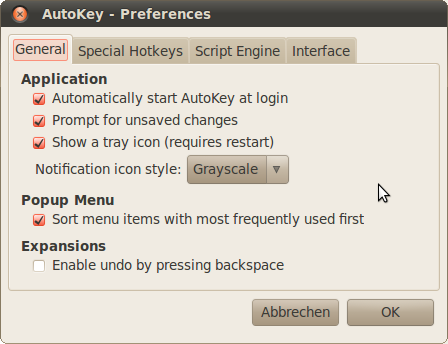 In order to see the new icon you need to restart AutoKey.
Downloads